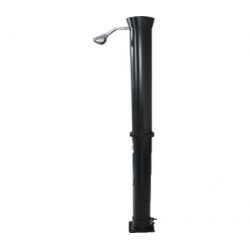 £99.97
Availability:

In Stock

Model:

Solar Shower

Average Rating:
Blutex Swimming Pools Deluxe Solar Shower
Reduce the amount of lotions, cosmetics, sand, dirt and other contaminants being introduced to the pool water by bathers. The unit is perfect for the pool or patio area, the unit mounts to any flat surface. No plumbing or expensive installation required. Water is heated by solar power in the integral collector tank. The shower has a single cold water feed, simple to connect to a standard garden hose.
20 litre Storage capacity.
FREE SHIPPING TO MAINLAND UK ADDRESS
FOR ALL OTHER AREAS PLEASE CALL FOR A SHIPPING QUOTE
Write Review
Note: HTML is not translated!

Continue