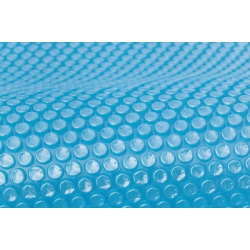 £88.00
Availability:

In Stock

Model:

18ft Solar

Average Rating:
18ft 200 micron round swimming pool solar covers from Blutex swimming pools . 18ft Solar covers shaped for round pools in 200 micron blue covers. Solar covers aid in two ways by improving heat retention and reducing evapouration therefore creating a warmer pool. As well as stopping debry leafs etc falling in the pool. they will bring down your chemical costs as they will stop a lot of the evaporation.
Write Review
Note: HTML is not translated!

Continue
There are no additional images for this product.