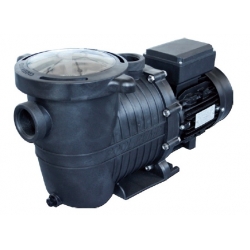 £150.00
Availability:

In Stock

Model:

0.5hp Blu line

Average Rating:

Not Rated
DELUXE BLU-LINE POOL SWIMMING POOL PUMP 0.75
SWIMMING POOL PUMP DESIGNED WITH A HIGH FLOW RATE FOR FASTER TURNOVER
CE certificate in EU.
0.5HP
Product Description
6000 litres per hour
WHISPER QUIET, MECHANICAL SEALS ENGINEERED FOR LONG LIFE AND QUIET OPERATION
PUMP DRAIN PLUG ALLOWS FOR EASY MAINTENANCE
ELECTRICAL INSULATION CLASS F
WATERPROOF GRADE IPX5 100% DRIP PROOF
EXTRA LARGE STRAINER BASKET WITH CLEAR LID MAKES MAINTENANCE EASY
YOU CAN CHOOSE THE FITTINGS EITHER READY FOR 1.25-1.5 INCH FLEXI PIPE
OR 1.5 INCH HARD PIPE
Write Review
Note: HTML is not translated!

Continue
There are no additional images for this product.