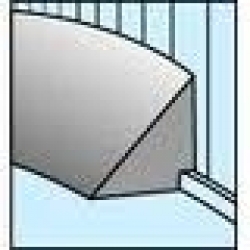 £18.00
Availability:

In Stock

Model:

Pool Cove

Average Rating:

Not Rated
Blutex Swimming Pools Pool Liner Cove
4ft length of swimming pool coving to help give your pool the perfect finish!!
Pre-formed coving supports the liner seam where the wall and floor of the vinyl liner have been welded and it also prevents the immense water pressure from forcing the liner out under the wall. Almost all manufacturers describe building the cove out of sifted dirt or building sand! the Blutex Pool easy cove makes your job easier and gives you that proffesional finish!.
Write Review
Note: HTML is not translated!

Continue